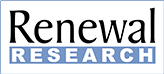 | | |
| --- | --- |
| Dose | 1 capsule daily or as directed by a healthcare professional. |
| Count | 60 vegetarian capsules |
| Description | The heart muscle, periodontal tissues, immune system, liver, kidney, brain, and other vital organs require coenzyme Q10 to supply energy through ATP activation and to help protect them from free radicals.† Illness, aging, poor nutrient intake, and use of certain medications can result in inadequate endogenous production of CoQ10 to sustain optimal organ function. Each vegetarian capsule provides 60 mg of pure ubiquinone. |
| More Information | Allergy Statement: Free of the following common allergens: milk/casein, eggs, fish, shellfish, tree nuts, peanuts, wheat, gluten, soybeans, and corn. Contains no artificial colors, flavors, or preservatives. |
| Manufacturer | Klaire Labs |
These statements have not been evaluated by the Food and Drug Administration. These products are not intended to diagnose, treat, cure, or prevent any disease.