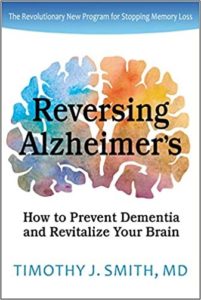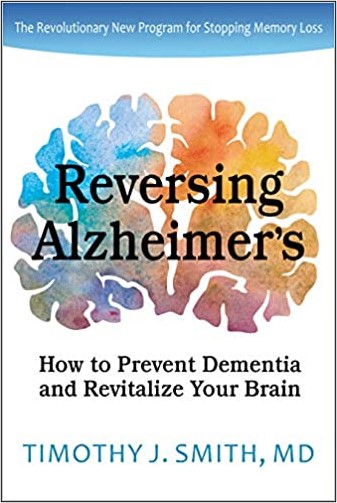 You Can Reverse Alzheimer's! We are no longer at the mercy of our DNA. The recent discovery of epigenetics—the science of understanding how to control the expression of our own genes—has given us the exciting new power to make conscious choices that reprogram our genetic destiny. In Reversing Alzheimer's, Dr. Timothy Smith shows you how to apply this new science to improve cognition and reverse Alzheimer's disease. Now, whether you have a healthy, dementia-free brain is completely up to you. In Reversing Alzheimer's you will learn
How to enhance the brain's the ability to grow, heal, and adapt
Which foods, herbs, vitamins, and minerals nourish your brain 
How intermittent fasting can dramatically lower your risk of dementia 
Which fats destroy the brain and which heal it. Reversing Alzheimer's will empower you to turn on the epigenetic control of genes that prevent—and even reverse—Alzheimer's disease. 
Praise for Reversing Alzheimer's
"The best health book I have read in years. Dr. Smith explains the neurodegenerative process in an easy-to-understand way . . . Dementia is not inevitable, and Reversing Alzheimer's proves that."
—Stephen Lander, MD, author of Solved: The Riddle of Illness
"Utilizing the latest research, Dr. Smith reveals the real causes of Alzheimer's and helps each of us create a personalized, comprehensive treatment program to ensure that our own central nervous system—including our brain—achieves and stays in optimal condition." 
—Kani Comstock, author of Journey into Love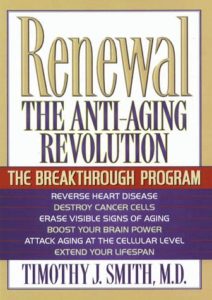 An expert in alternative medicine introduces a program that combats the effects of aging, explaining how to reduce the common problems of aging through nutrition, supplements, natural hormones, and exercise.