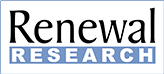 All orders are shipped USPS First class or Priority Mail
Shipping cost (Applies to United States only) 

| Order Total | Shipping Cost |
| --- | --- |
| | |
| | |
| | |
| | |
We try very hard to prevent any backorders, however, occasionally it is out of our control.  We will do our best to make sure back orders are filled as quickly as possible.  
International Shipping
Please note that international shipping fees will be calculated by weight and destination.
All international orders are shipped by USPS International Shipping.
We strongly encourage you to contact your customs office or other appropriate authority before you place an order to familiarize yourself with any regulations or restrictions that may apply. Customs regulations differ by country and not knowing their regulations can result in your order incurring high import duties, delivery being delayed, or returned to us. Each country has its own laws and regulations. We cannot predict or estimate additional customs fees, taxes or tariffs that may apply to your order. It is your responsibility to pay these fees or to contact your country's appropriate authority to discuss or dispute such fees.
Any duties or taxes that may apply are your responsibility.
Customs seizure: If a package has been halted/seized by customs or abandoned by the shipping carrier, the customer will not receive credit for the order.
If a package is returned to Renewal Research due to violation of a country's laws, the customer will be responsible for any fees (such as quarantine, warehousing or shipping).