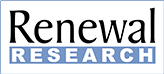 Buffered vitamin C with bioflavonoids.
| | |
| --- | --- |
| Weight | 0.1 lbs |
| Dose | SUGGESTED USE: 1 capsule, 1 to 2 times daily with food or as directed by a healthcare professional |
| Count | 100 vegetarian capsules |
| Description | Ester-C Plus is a synergistic combination of a non-acidic form of vitamin C and several different types of bioflavonoids. These nutrients work together to support capillary strength, connective tissue structure, and immune function, making this formula a good choice for those who wish to obtain the protective benefits of these antioxidants for the skin, joints, heart, and immune system.† Ester-C Plus can be taken by anyone who wishes to increase their intake of vitamin C and plant-derived bioflavonoid antioxidants to support capillary and connective tissue functions. |
| More Information | Allergy Statement: Free of the following common allergens: milk/casein, eggs, fish, shellfish, tree nuts, peanuts, wheat, gluten, and soybeans. Contains no artificial colors, flavors, or preservatives. Caution: If you are pregnant, nursing, have a medical condition, or taking prescription drugs, consult your healthcare professional before using this product. Keep out of reach of children. |
| Manufacturer | Klaire Labs |
These statements have not been evaluated by the Food and Drug Administration. These products are not intended to diagnose, treat, cure, or prevent any disease.